Saint Josemaria was born on January 9, 1902. Here are four videos about his life and teachings.
For Saint Josemaria's birthday on January 9, we offer some excerpts from an article published by "Real Clear Religion" entitled "The Tweetable Saint."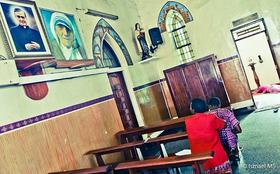 A new video of Saint Josemaria offers 44 brief clips from his oral preaching between 1972 and 1975 in Europe and Latin America. It can be downloaded or purchased from Beta films with English subtitles.
"It is a time of hope, and I live off this treasure. It is not just a phrase, Father," you tell me, "it is reality." Well then ..., bring the whole world, all the human values which attract you so very strongly - friendship, the arts, science, philosophy, theology, sport, nature, culture, souls - bring all of this within that hope: the hope of Christ. (Furrow, 293)
Wherever we may be, Our Lord urges us to be vigilant. His plea should lead us to hope more strongly in our desires for holiness and to translate them into deeds. 'Give me your heart, my son' [1], he seems to whisper in our ear. Stop building castles in the air. Make up your mind to open your soul to God, for only in Our Lord will you find a real basis for your hope and for doing good to others. If we don't fight against ourselves; if we don't rebuff once and for all the enemies lodged within...

"God calls us through what happens during our day: through the suffering and happiness of the people we live with, through the human interests of our colleagues and the things that make up our family life."
SAINT JOSEMARÍA

, Founder of Opus Dei