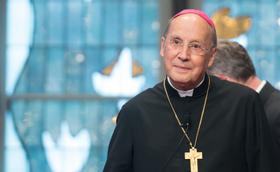 "You can be saints in your ordinary lives just by doing God's will daily" (article by Catholic News, from Singapore)
Msgr. Joaquin Alonso recalls a meeting in Rome in 1974 between Archbishop Oscar Romero and Saint Josemaria, which gave him the opportunity to get to...
Homily of Archbishop Arthur Roche, Secretary of the Congregation for Divine Worship, given in Westminster Cathedral for the feast of Blessed Alvaro...
A new article in the series on figures from the Old and New Testament who offer us an example of a strong faith, with a heart open to God's love.
A brother and sister in Australia had not been speaking to each other for a long time. Through their father's praying to the intercession of Dora del...
Cardinal Nichols thanks Opus Dei for its work in Britain – and Vatican Archbishop presents an Opus Dei Blessed as a model of holiness in everyday life
The first 8 of Pope Francis' Wednesday general audiences on the topic of the family, in pdf and epub format.
"Our Lady guides us to the shortest and surest path to always obtain God's mercy," the Prelate assures us, echoing the advice of Saint Josemaria and...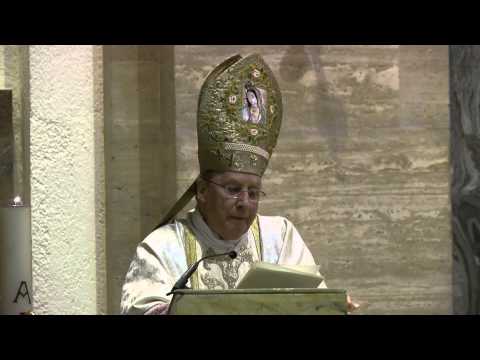 For the feast of Blessed Alvaro on May 12, Bishop Javier Echevarría celebrated a solemn Mass in the basilica of San Eugenio in Rome. Video summary...
What an extraordinary lesson each one of the teachings of the New Testament contains. The Master, before ascending to the right hand of the Father, told the disciples: ``Go and preach to all nations'', and they had remained full of peace. But they still had doubts: they did not know what to do, and they gathered around Mary, Queen of Apostles, so as to become zealous preachers of the Truth which will save the world. (Furrow, 232)
If we look at ourselves humbly, we will see clearly that, in addition to his gift of faith, Our Lord has also granted us a number of talents and qualities. None of us has been mass‑produced. Our Father has created us one by one and shared out different goods among his children. It is up to us to use these talents, these qualities, in the service of all men. We are called to use the gifts God has given us as instruments to help others discover Christ…
Our task as children of God...