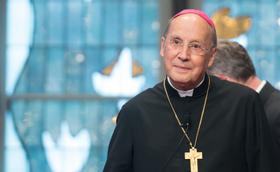 "You can be saints in your ordinary lives just by doing God's will daily" (article by Catholic News, from Singapore)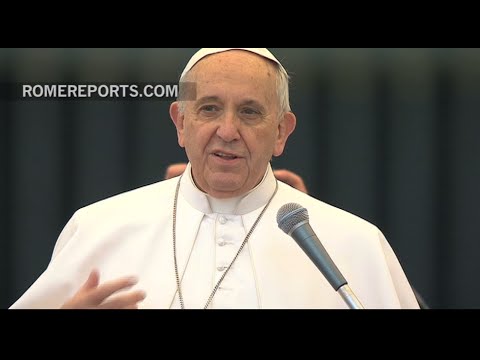 In his March 25 general audience, Pope Francis spoke about the feast of the Annunciation and recalled that 20 years ago today Pope John Paul II issued...
March 23 is the anniversary of Blessed Alvaro del Portillo's death. A new eBook offers an overview of his beatification, with 170 photographs, the...
An extract from the Pope's letter to the International Commission against the Death Penalty.
Angela was born in 2003 with Downe Syndrome. Her father says that, with faith in God's Providence, confronting this reality brings with it great...
Bishop Javier Echevarría made a brief pastoral visit to Portugal, from March 20 to 22. With video clip of his prayer before our Lady of Fatima.
An excerpt from a letter Blessed Alvaro del Portillo sent to the faithful of the Prelature on April 1, 1993.
"Our Lady guides us to the shortest and surest path to always obtain God's mercy," the Prelate assures us, echoing the advice of Saint Josemaria and...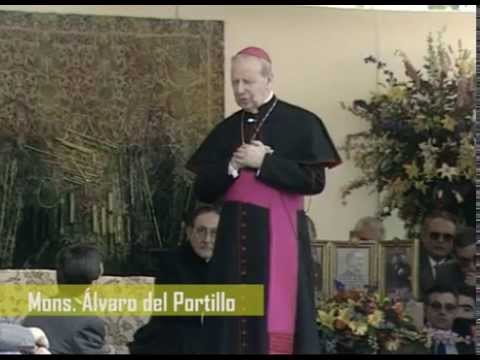 In a get-together with thousands of people in Barcelona in 1989, Blessed Alvaro spoke about the spiritual fruit Holy Communion brings.
With our acts of service we can prepare an even greater triumph for the Lord than that of his entry into Jerusalem. For there will be no repetition of the Judas episode, or that of the Garden of Gethsemane, or of that dark night. We will succeed in setting the world alight with the flames of that fire which he came to cast upon the earth. And the light of Truth - which is our Jesus - will enlighten men's minds with a brightness that never fades. (The Forge, 947)
We read today the joyful words: "The sons of the Hebrews, raising olive branches, went out to meet the Lord, crying out, Glory in high heaven."
This acclamation reminds us of how Jesus was greeted at his birth in Bethlehem. As Jesus moved off, St Luke tells us, "people spread their cloaks in the road, and now, as he was approaching the downward slope of the Mount of Olives, the whole group of disciples joyfully began to praise God at the top of their voices for all the miracles they had...